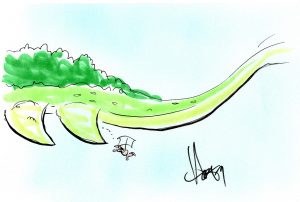 Last week's episode of TypeCastRPG was heist-themed. We stole the sleeping giant Ghubrak from a museum, strapped him up with a sailcloth and a magical engine, and then got ourselves excreted from the gut of Ryncardia.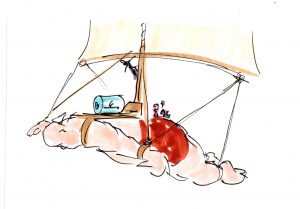 Tonight's episode promises to be less heisty. I think it'll begin with the landing of our extremely makeshift airship, but I don't know what adventures will face us after we debark¹.
Tune in at 9pm EST, twitch.tv/typecastrpg, and join us as we find out what happens next.
---
¹ De-back? Unshoulder?