The Random Access Memorabilia Kickstarter closes Friday at 8pm Eastern time. Today, with just 30 hours left, I finished the line art for the Bristlecone ship coin.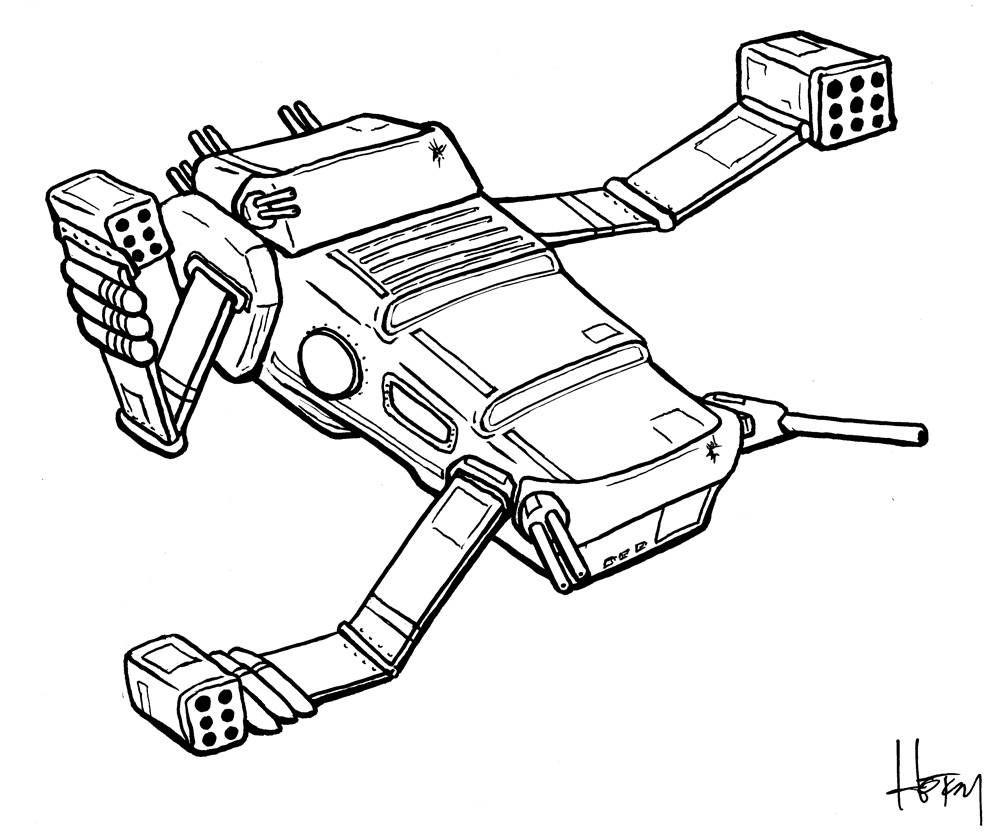 I've cleaned this up a bit in Photoshop, but most of what you see is ink on paper (and some white paint on ink.) The next step is to send this off to Travis Walton for coloring, and then it's off to the coin design folks.
Yesterday I did some repair work on the cover, because the spacecraft streaking past in the background isn't the right version of that ship.
Here's the original (with blue lines)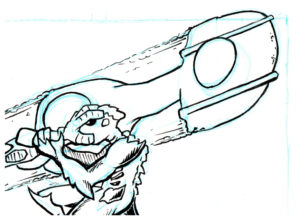 And here, complete with paint smears, is the corrected version.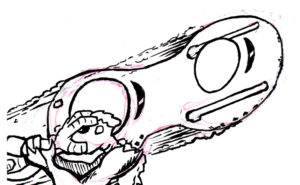 Travis gave me the colored version in time for me to re-lay the cover this morning, so as of this writing, this is what the front cover of the book looks like: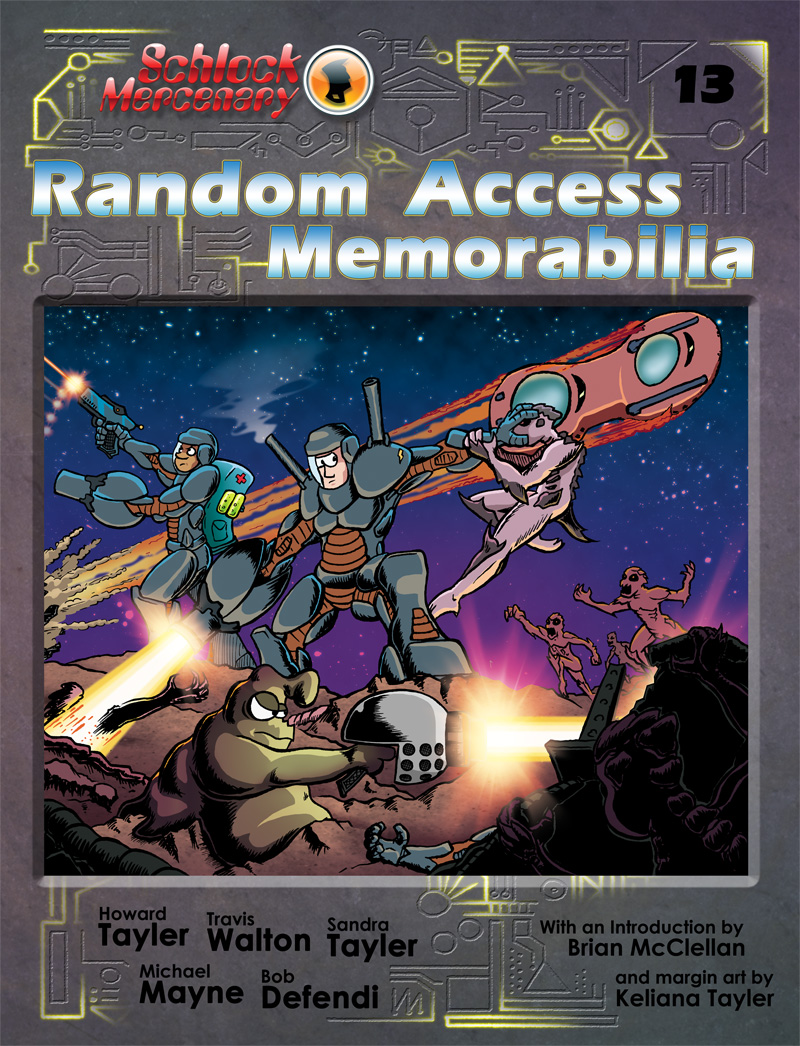 Every time we produce a new book we get a little bit better at it, so it doesn't surprise me that this is our best book yet. The absence of surprise is not the absence of "wow," though.
Wow.
This book is going to be great.