We've launched the Kickstarter for Mandatory Failure: Schlock Mercenary Book 18, and it has already funded.
https://www.kickstarter.com/projects/howardtayler/mandatory-failure-schlock-mercenary-book-18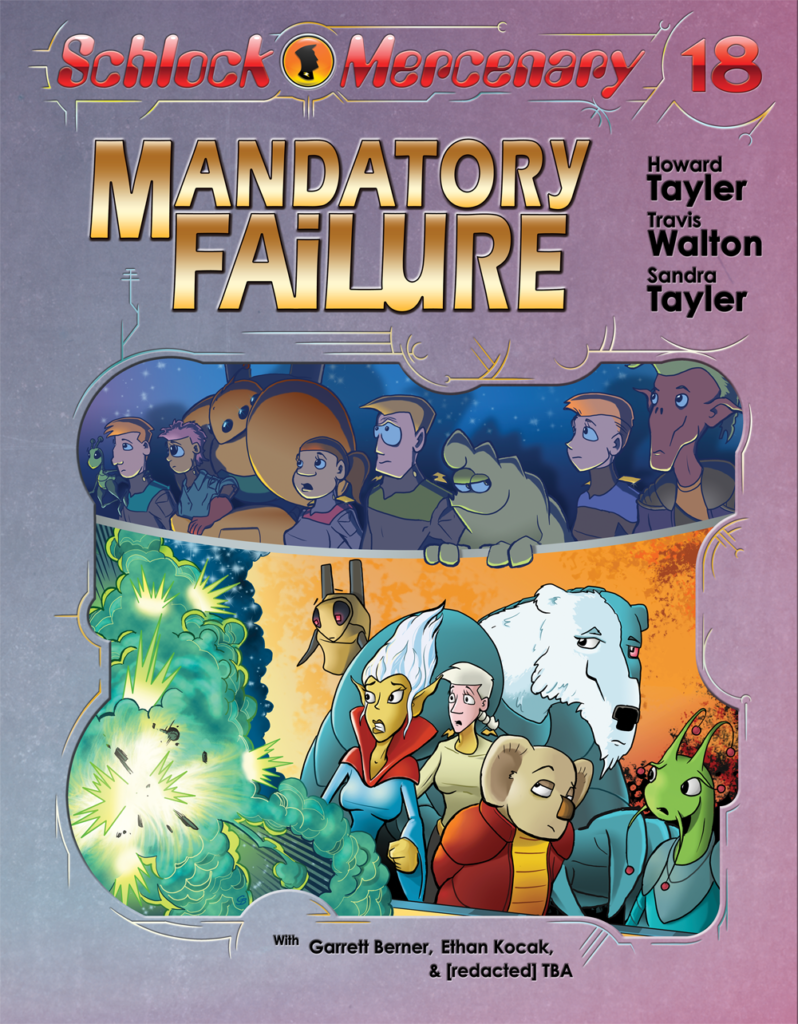 Not only have we funded, but we've reached some stretch goals, too! Click here to visit the Kickstarter and see the latest news.
The project will run until October 20th of 2023. Back it early to ensure that you don't miss out on the bonus goodies, and to help us afford even more bonus goodies.