I've been making slow, steady progress on the Big Dumb Objects cover image. The entire process is available on YouTube, and the most recent video is available on my Twitch stream.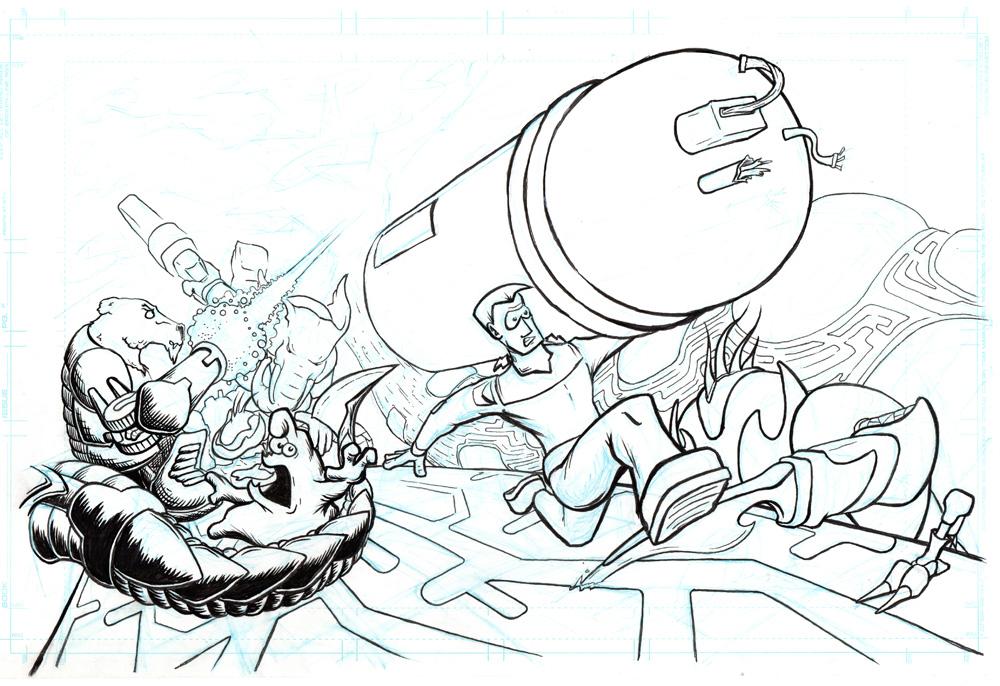 As it stands right now, the heavy shading has been been finished in the lower left, but the top of the the giant space-tree, which goes in the upper left, hasn't even really been started. You can see the trunk of the tree winding behind Tagon, but the inks stop somewhere behind the only-partially-rendered Chisulo.
Follow me on Twitch for "Big Dumb Cover Art 5," when I'll tackle that tree, and begin the final shading passes.