I'm at GenCon Indy this week!
You can find me at Booth #1549 with Sandra Tayler, Jim Zub, and Tracy Hickman.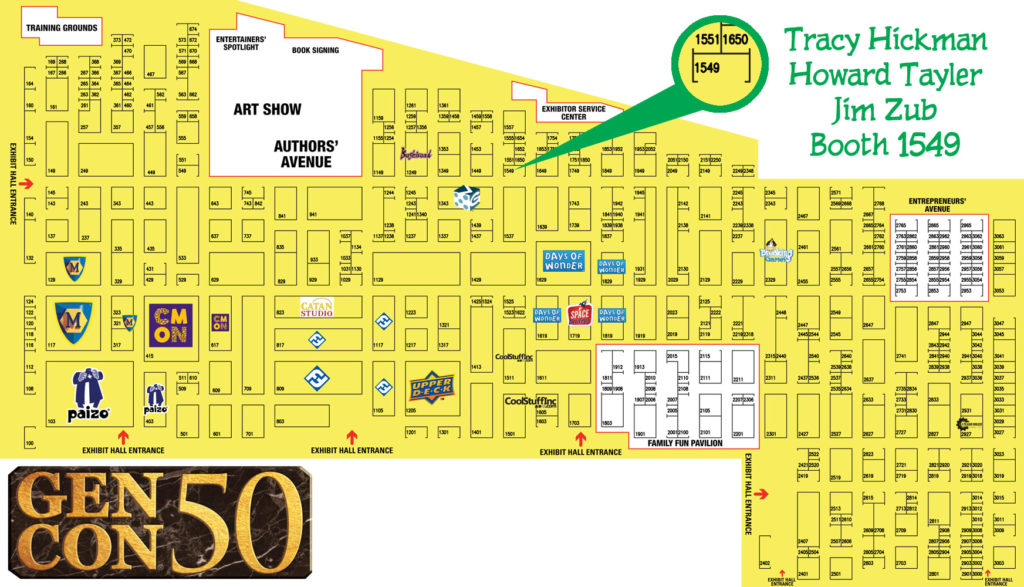 Planet Mercenary at GenCon!
We've got stacks of Planet Mercenary materials*, including the core book, the Game Chief's screen, the Mayhem Deck, sets of RiPP tokens and dice,  and Seventy Maxims of Maximally Effective Mercenaries.
We'll also have the Game Chief's Handbrain game screen*, a high-quality ABS plastic product that you simply must come and see.
Panels Where You Can Find Me Talking
Sounds enticing, yes? Here's my panel schedule:
THURSDAY
6pm, Congress 1 — Reading (Howard reads his writing to you)
7pm, Capital 1 — How to Find Your Voice (panel discussion)
FRIDAY
6pm, Chamber — Writing Excuses records live
SATURDAY
12pm – 2pm, ICC Ballroom Main Stage — THE GAMERS: LIVE – ATTACK OF THE MUTANTS FROM PLANET X (I don't actually know what I'm doing on stage, but I'm going to be doing my best at it.)
3pm, Capital 1 — Writers Cage Fight
---
(*Note: If you're a Planet Mercenary backer and/or a Handbrain backer, your merchandise is shipping now, so we can't do convention pickups for you.)