Ten days ago I finished my last big piece of writing for Planet Mercenary. Yesterday Sandra and I finished the last small piece. Today we reviewed the cover layout, and realized it's ready to be sent to the printer.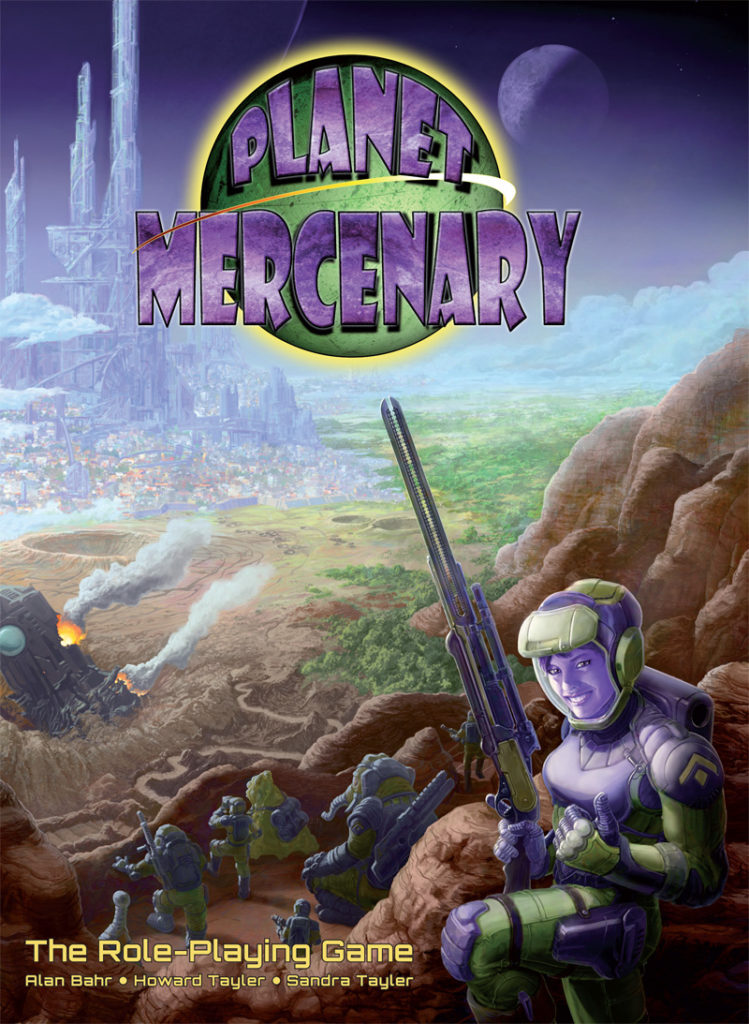 This has taken much longer than I wanted it to, but the project looks much, much better than I believed it could. Part of the delay is due to repeated discoveries that we could be doing something better, and then deciding to do it better. And of course another part of the delay is us not knowing how to work as quickly as we originally thought we could.
If you backed the project, your book (and anything else that ships with it) will be shipped July. If you didn't back the project you can still use Backerkit to place a pre-order, but that link will go away in a few weeks. Eventually we'll have Planet Mercenary in the Schlock Mercenary Store, but that's not going to happen before July.
I need to write a whole different post talking about how awesome Sandra and Alan are, and how grateful I am that they figured out how to work with, and around me. For now I'll just say that in terms of actual work done, Sandra's name is listed at least one position too far to the right.
---
Note: The cover art above is by Jeff Zugale, and was laid out (along with the rest of the pages in the book) by Mike Brodu under Sandra Tayler's direction. The fact that the logo I designed two years ago is still a part of all this is evidence more of the force of my personality than my skill at logo design.