Sandra and Keliana ushered a couple of pallets of books into the Hypernode Warehouse late last week. This is the first time we've taken delivery of books when I haven't been there to crack open the first box and huff the concentrated scent of new books.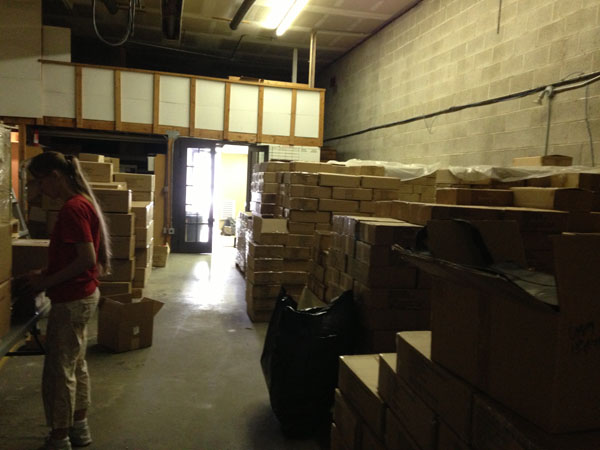 The warehouse isn't particularly exciting, and is downright deficient in terms of how photogenic it is. These aren't the reasons why I do book sketching at home, but they certainly add weight to the argument.
On Friday, Sandra and Keliana hauled a big stack of boxes into our front room (which is now a bit larger with the absence of a 117-year-old piano¹) and set up my signing and sketching station.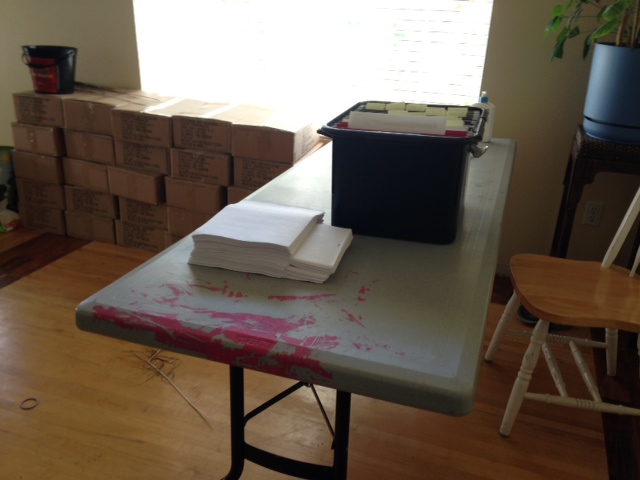 I haven't gotten started on that part of the project yet. I've got about three months of outline to nail down, and then three weeks of comics to script, and then I'm allowed to start work on signing and sketching.
That probably means Tuesday².
We've said that your pre-orders for Force Multiplication will ship by July 25th. The odds are pretty good that we'll beat that date. I like having the wiggle room, though. It lets me pace myself, and my hand, which seems to wear out faster with every book release. Slow and steady may not actually win the race, aphorism notwithstanding, but it does ensure a healthy finish, and I'm quite happy to settle for that.
---
¹I should blog about that. It's a poignant story, and worth more than a footnote.
²Most of the work on the outline is already done, furiously hand-written in my sketch book. I need to transfer it to a nice CTRL-C/CTRL-V medium so I can make sure all the bits are in the right order.