Disney/Pixar's Inside Out is one of those films that I didn't really enjoy, but which I believe to be incredibly important. It's certainly clever enough and deep enough to entertain grown-ups, but I believe the target audience for Inside Out is children who need a memorable, functional model for understanding how emotions control their perception of the world.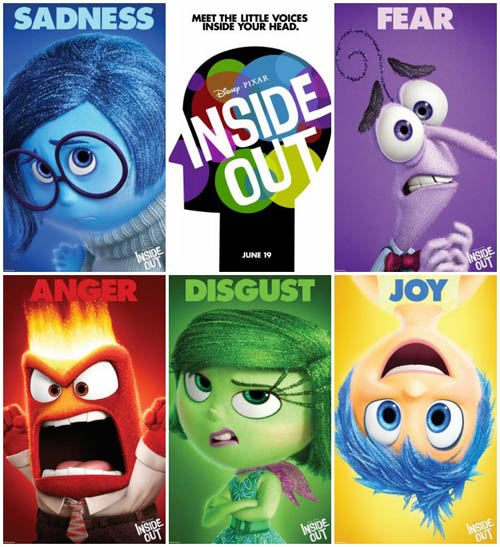 In terms of societal value, then, Inside Out may be the most important movie Pixar has ever made. The world is definitely a better place with this movie in it.
In terms of entertainment value, your mileage is going to vary wildly depending on the manner in which you've built your own models for understanding your brain, not to mention your awareness of mental health issues. I believe that the film is trying to portray an ordinary emotional crisis for a young person, but as I watched the destruction wrought upon the model of Riley's mind I was terrified. I stopped seeing the film as a quest to restore happiness, and started seeing a descent into madness whose only possible happy ending began with immediate medical attention.
Since that's probably not what the movie wanted me to see, it didn't work as well for me as it did for the audience full of college-aged kids at the Thursday night showing. They laughed and cheered while I white-knuckled.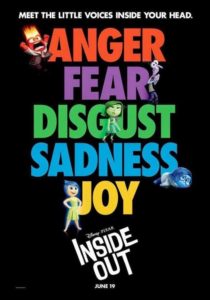 I know that this is *my* problem, not the movie's problem, and in spite of the fact that I'm sure there are others who will white-knuckle during Inside Out, I stand by my earlier statement: this movie is incredibly important. Whether or not they see it in the theater, kids should see it, and then spend some time talking about it. Oh, and it will almost certainly be fun for them, too.
My movie rankings are based on the amount of fun I had in the theater, and on that scale Inside Out enters my 2015 list at #11, and is the first Pixar film I've seen since Cars 2 that has failed to crack my Threshold of Awesome. Please don't let that fool you into thinking Inside Out is not awesome. There are other scales than mine, after all.