My friend Myke Cole is on TV again, this time on the Discovery Channel's CONTACT, in which he, Mike Livingston, Sarah Cruddas, Nick Karnaze, Kawa Mawlayee, and Paul Beban, go hunting for answers to the question "have extraterrestrials made contact with humankind?"
This show is a LOT of fun. I did some fan art after episode one (before Paul and Kawa were introduced) and while I don't actually expect the crew to find aliens to autopsy, they're doing a fine job of making the case for alien visitation VERY hard to refute.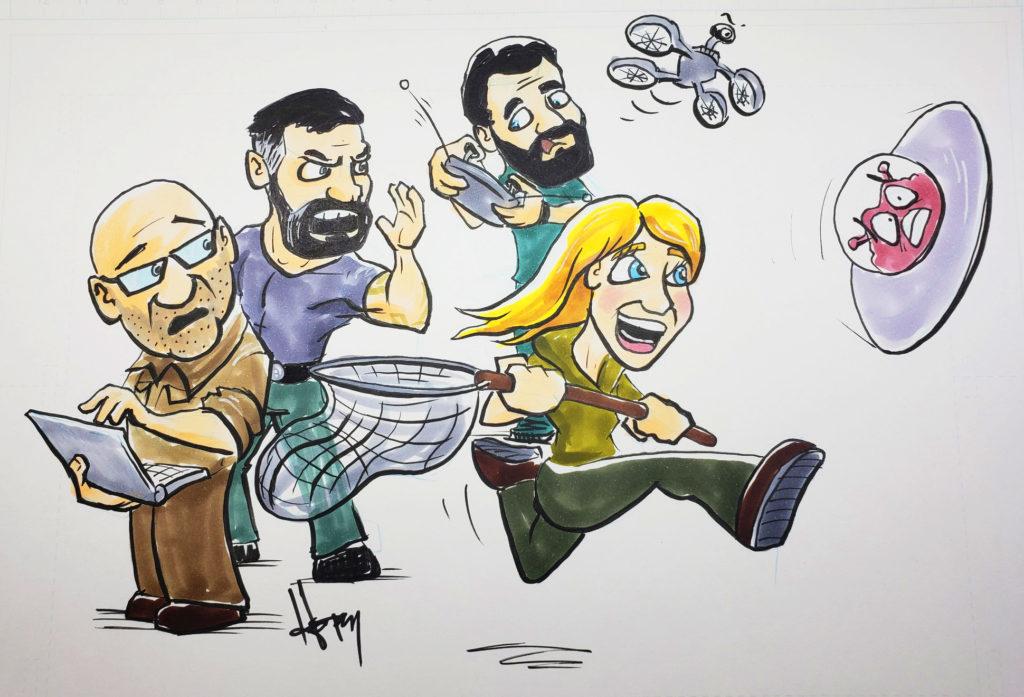 If I have a complaint, it's that the show isn't giving enough time to the asking of properly skeptical questions. That might be a choice made in the editing bay, however, because in my personal interactions with Myke, and my online interactions with Mike and Sarah, I get the impression that they're very critical thinkers.
Not the sorts of people to hunt flying saucers with butterfly nets. My caricature does them a terrible disservice.
CONTACT airs on Wednesday nights on the Discovery Channel, and is available to cable subscribers for streaming on Discovery Go.