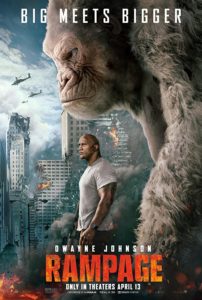 Rampage was everything I wanted from a cinematic adaptation of one of my favorite video games. The writers did a fine job of splitting the difference between making the monsters our protagonists, and giving us human protagonists we can relate to.
It's worth seeing on the big screen, because big. I experienced actual glee during some of the rampaging monster scenes because it was just so pretty.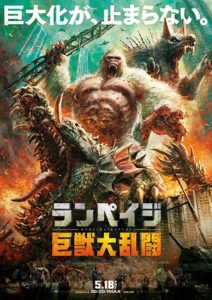 Rampage clears my Threshold of Awesome, and is going to end up in the Blu-Ray collection. Also, I think THIS version of the film's promotional poster is superior to the one used in the United States.