Random Access Memorabilia, Schlock Mercenary Book 13, has launched on Kickstarter.
That link has all the details, but here are some bullet points:
Kickstarter and Backerkit are how we'll be handling pre-orders for Random Access Memorabilia.
The funding period is just 24 days.
Books will begin shipping to backers in February of 2018.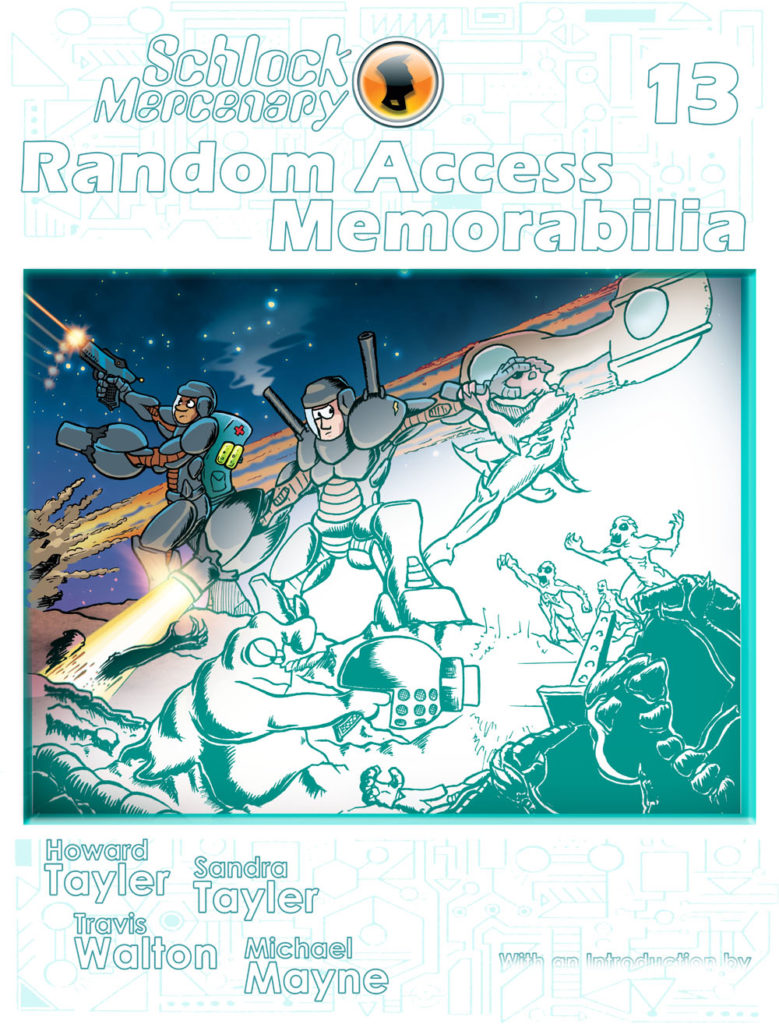 For the next four weeks I'll probably be something of a one-note symphony. Schlock Mercenary feeds (and houses, and educates, and transports, etc) our family, and the book collections are the largest part of how that happens.
We really look forward to putting this book in your hands. It's one of my very favorites, and the bonus story is looking amazing.
Thank you for your support!