On Tuesday, September 19th, we will launch a Kickstarter for the printing of Random Access Memorabilia, Schlock Mercenary Book 13.
The book itself is complete, the bonus story is currently being illustrated, and our layout architect says the cover blueprint is almost ready for elements that have color in them.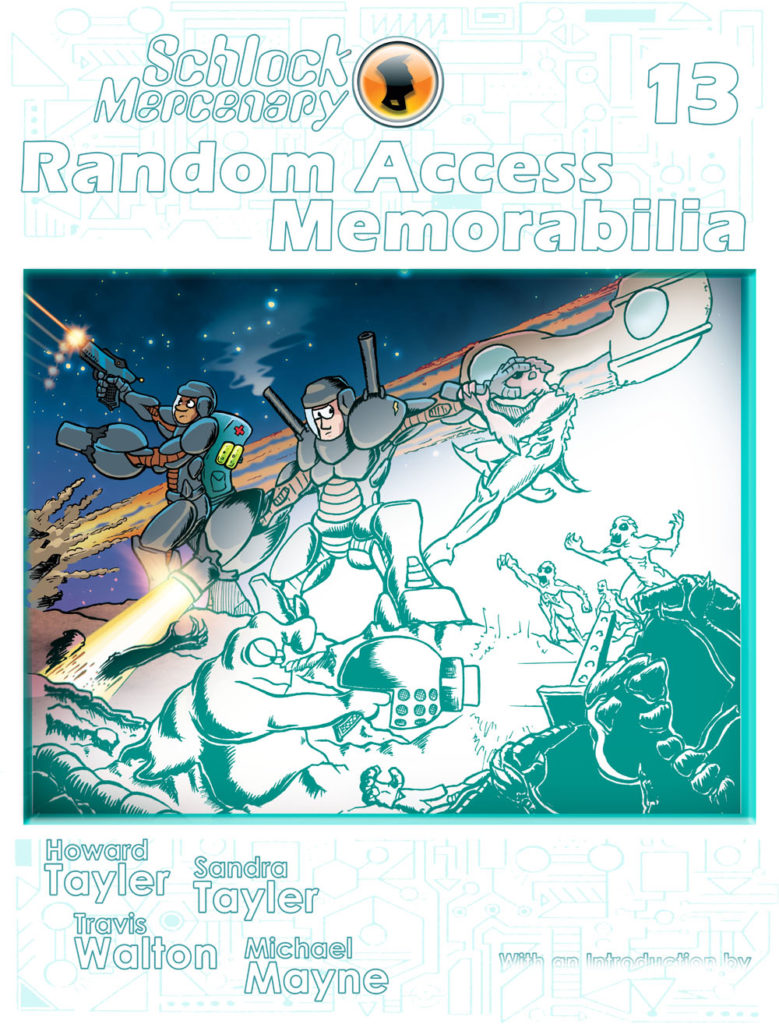 Watch this space for links early next week!